Managers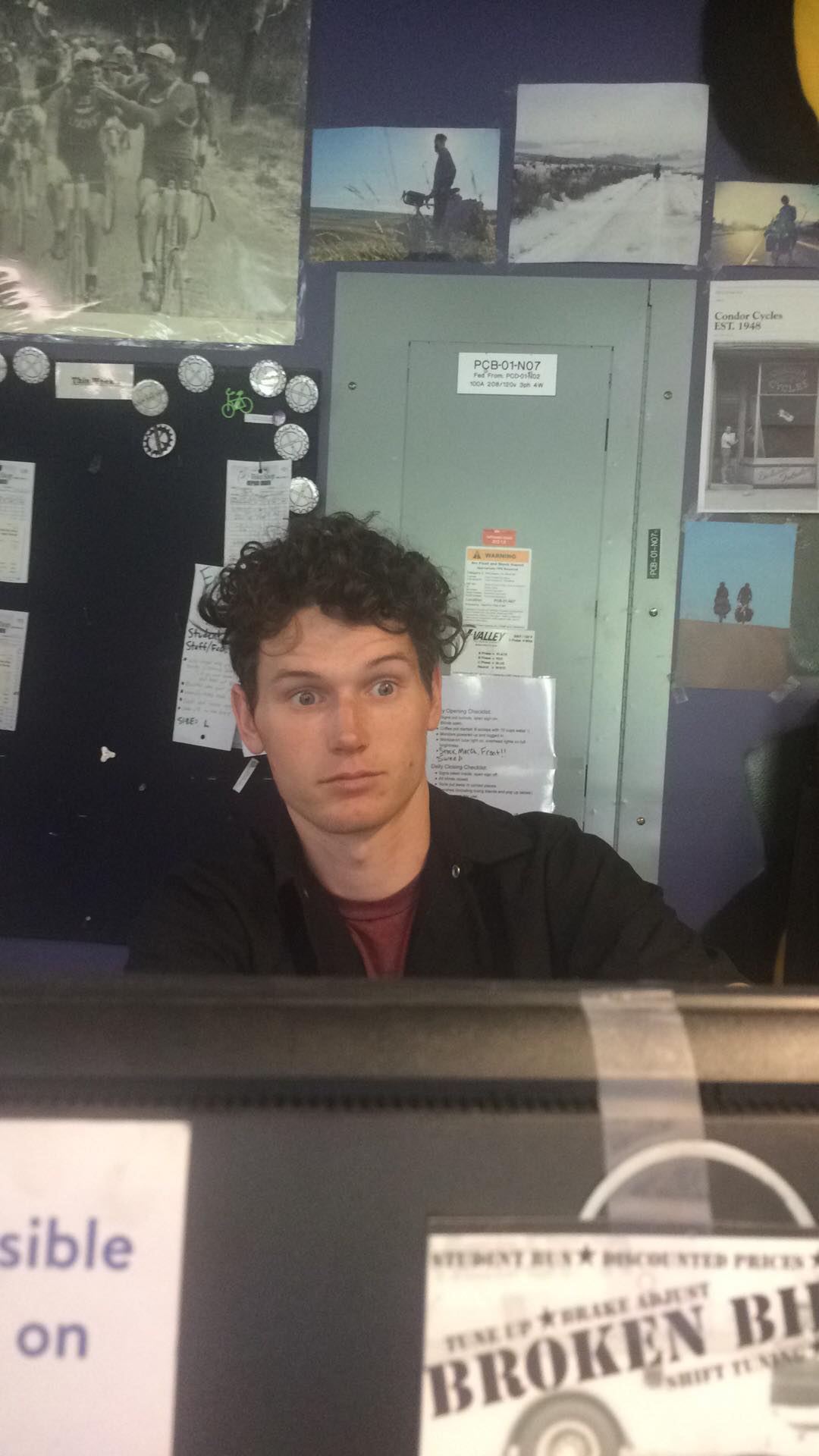 Oliver
Oliver my name is high and i'm a manager in being a senior this year, studying ACMS, and there's no family-friendly fun-facts about me
Mechanics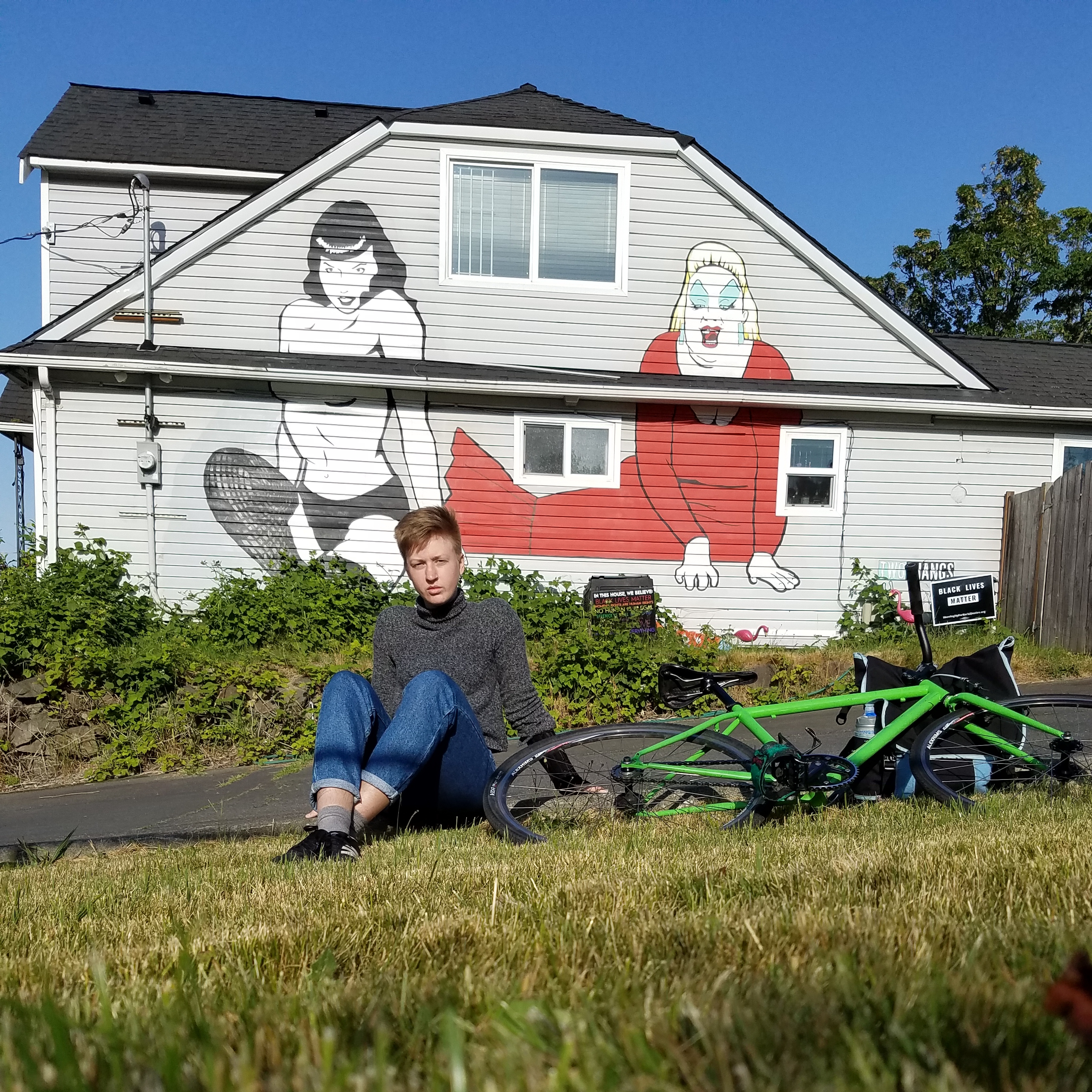 Heidi
Graduating in the Spring of 2019. I'm an English major that works here at the shop and as a student assistant at Special Collections. I've always been drawn towards fixed drivetrains–right now I'm working on biking backwards and as 9 year old I used to walk my dog on a unicycle. I became a mechanic at the ASUW Bike Shop to help make it a fun, safe, gender inclusive space for women, trans, and femme folks.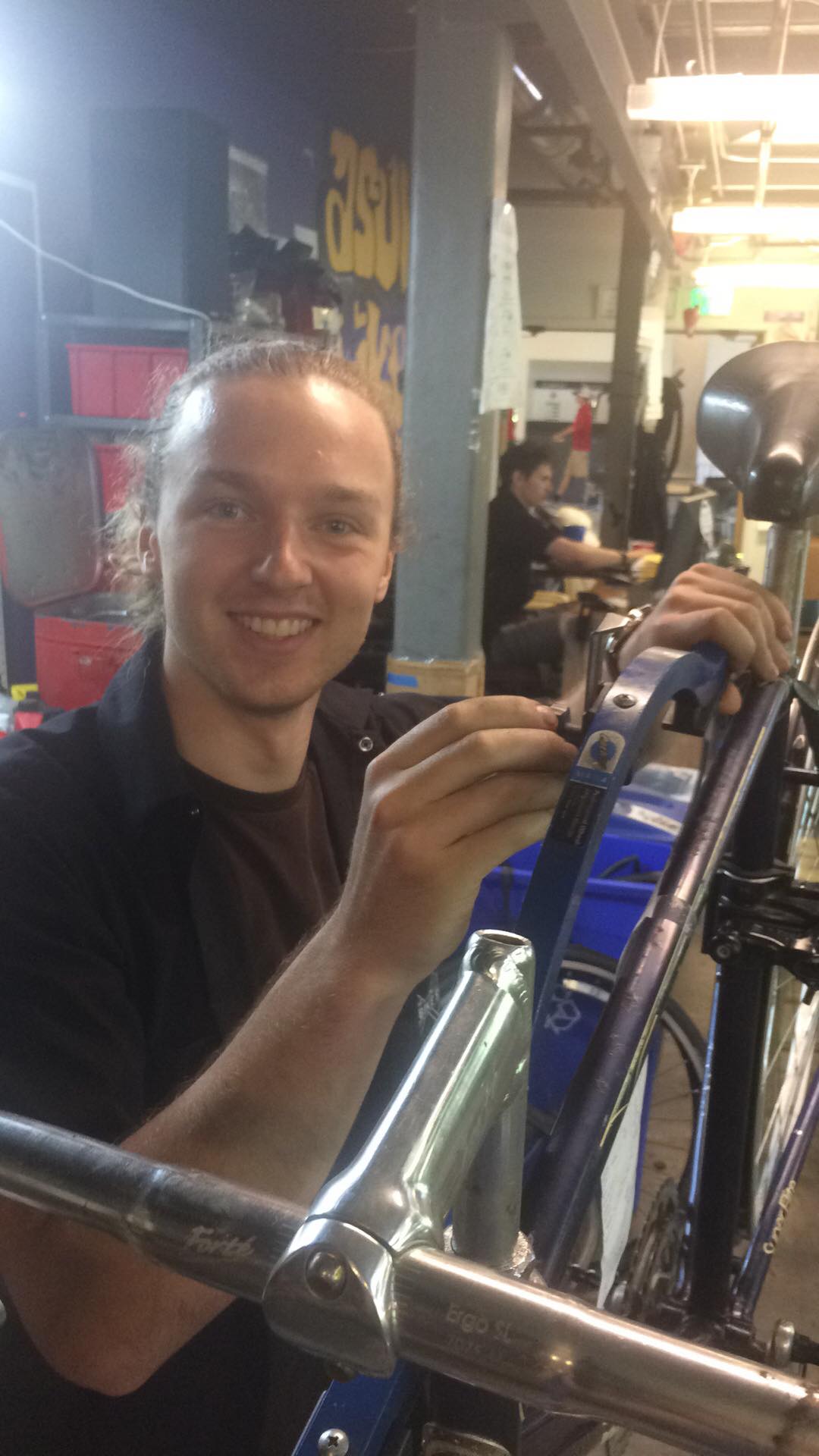 Zack
Hi my name is Zack, I'm a fourth beer senior, and my mechanical engineer is i'm passionate about bicycles. And my fun fact is my mitochlorian count is off the charts. And i will bring balance to the force. the end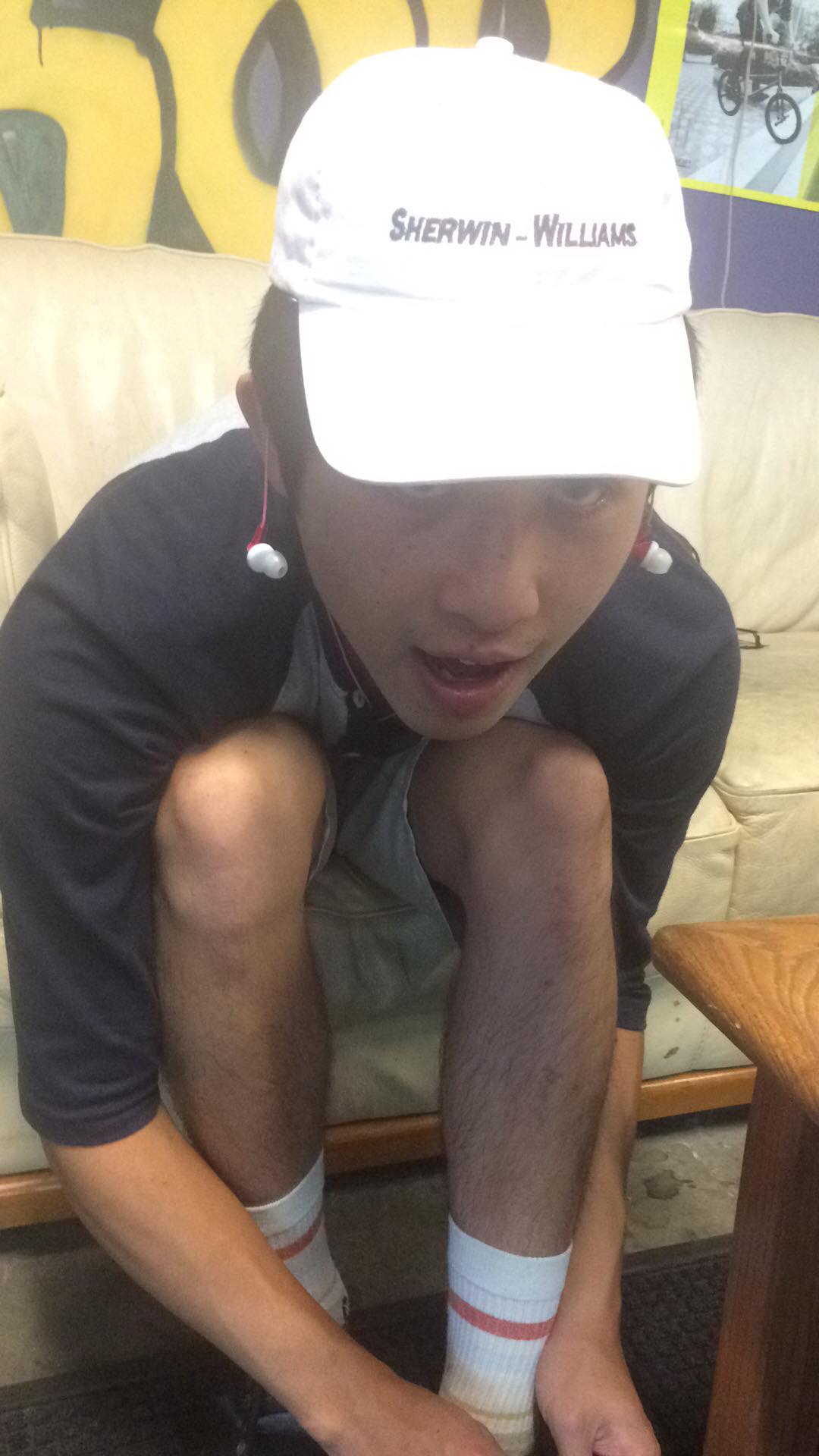 Nick
Hi my name is Nick, I'm an ME student and I think bikes are fantastic and a fun fact about me is that I think fun is fantastic and think facts are okay too yah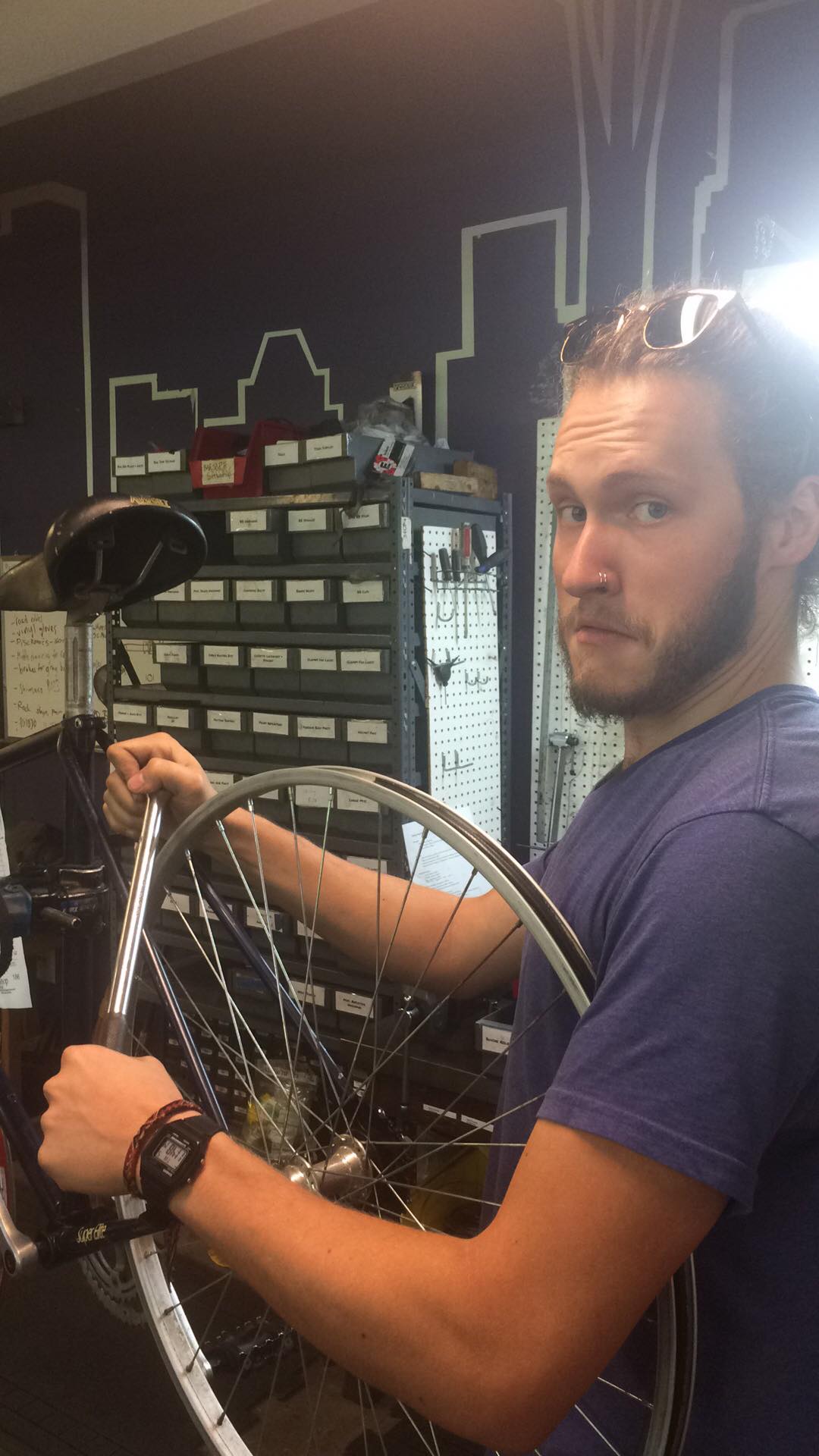 Chet
Hi my name is Chet, I'm gradumatated senior in General Biology, my fun fact is I can open a beer on a bike spoke and my favorite color is chartreuse.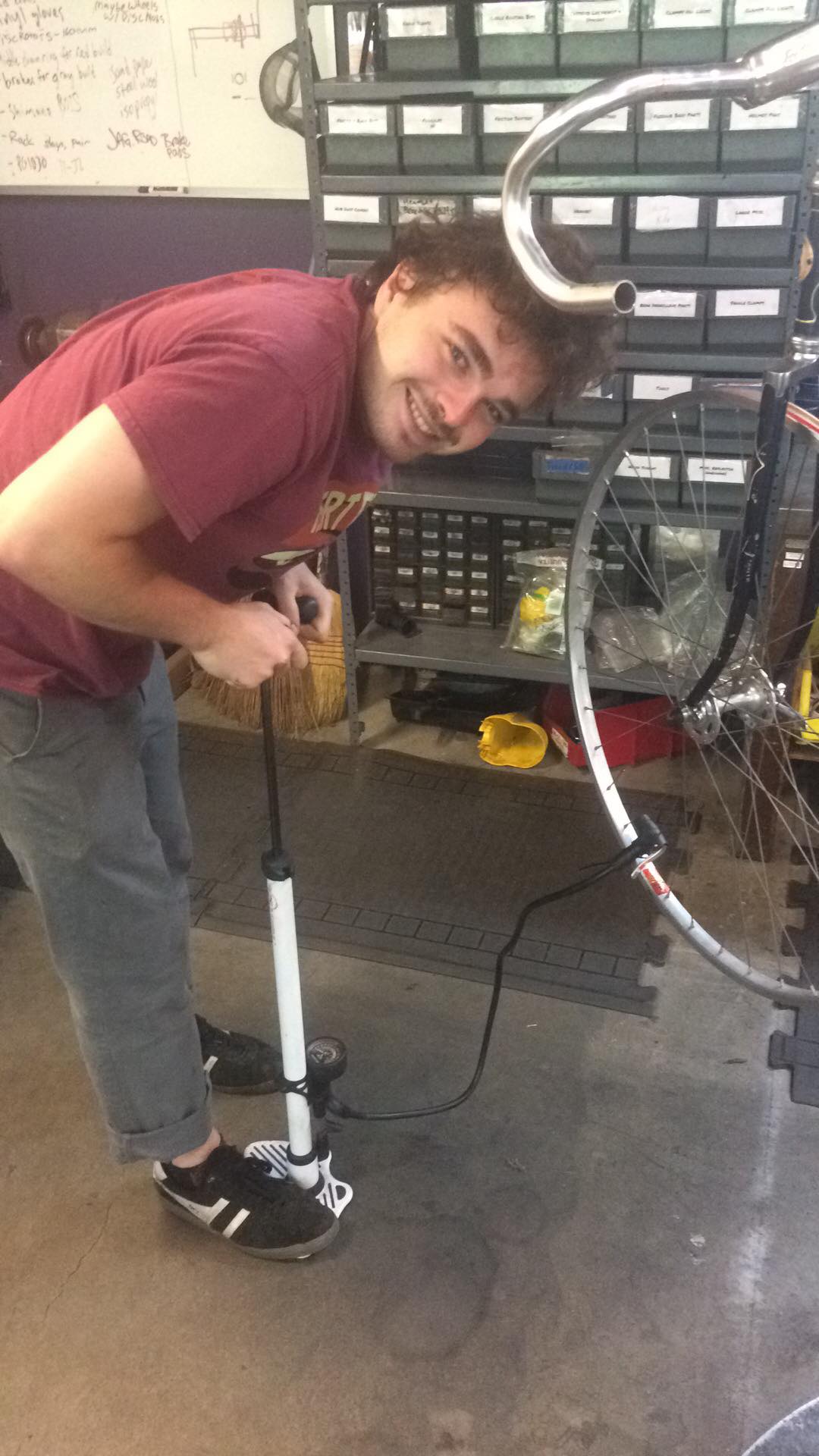 Adam
Hi I'm Adam. I love bikes and I love to get down. The most special thing about me is all the friends I have at the ASUW Bike Shop located by the North entrance of the Husky Union Building.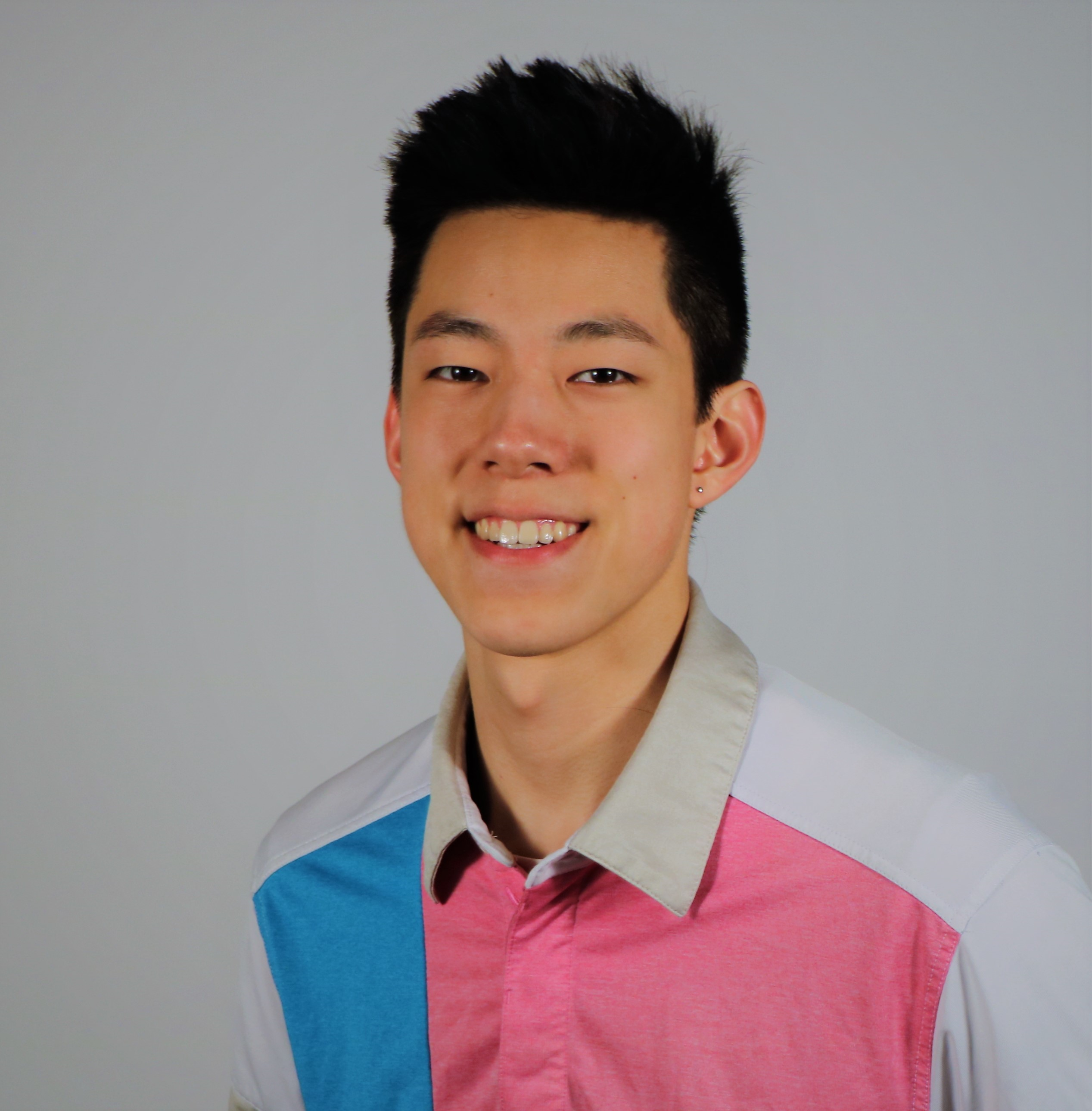 Josh
3rd Year Computer Science major. My love for two wheels started with motorcycles, and quickly grew to encompass all types of bikes. I have a hard time pronouncing 'rear derailleur'.