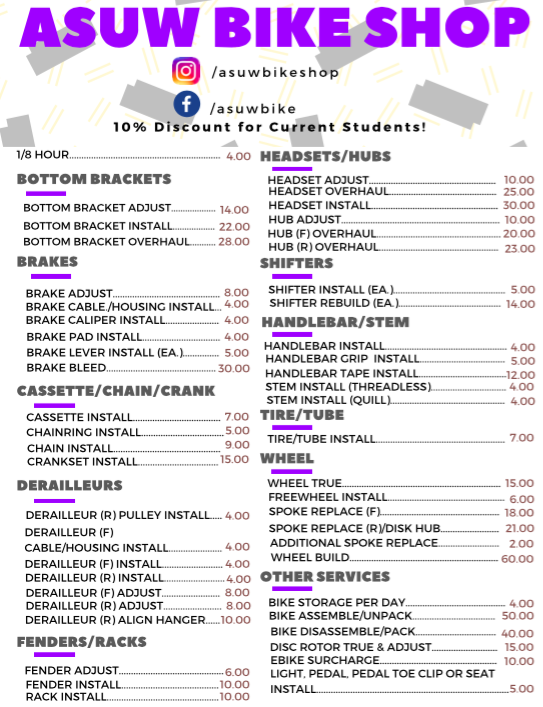 We are a full service shop and provide many, many more services and products (helmet, light/reflective gear, fenders, etc.) than the ones listed above; stop by or give us a call to find out more! We are happy to special order parts or extend recommendations for further services we may not provide. Services are handled on a first come, first serve basis; no appointments necessary.

Don't want to pay full price? Scavenge "the Boneyard" to find used parts marked down from full price.
We now have a POS in the shop.
Payment: We accept Mastercard, Visa, Discover, American Express & Apple Pay
*We do not accept cash, checks or Husky Cards